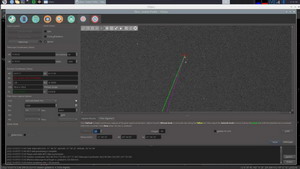 Ekos comes provided with a powerful and useful tool that allows to perform an accurate Polar Alignment even in location where the Polaris is not visible.
The procedure is quite straightforward, the mount will perform three different rotations on the RA axis, shooting a picture for each one.
Thanks to the Plate Solving, the software receive the precise position of each rotation and, calculating the overall movement, is able to estimate how much the RA axis is drifting away from the real North, guiding the user to perform the required corrections.