T-POD 90 Red
PRODUCT CODE:
AV-2TPD001

Avalon Instruments T-Pod tripods have been designed to revolutionize the world of portable astronomy with style and functionality.
Description
Made entirely from anodized aluminum with stainless steel hardware, the low weight and high stability of these tripods make them the ideal companion for travelling observers and Astro-photographers.
The new Avalon T-Pods are available in three sizes and capacity, the T-90 with a 132 pound (60 Kg) capacity, the T-110, T-130 with a 220 pound (100 Kg) loading capacity.
Even with these substantial capacities, the T-90 weighs only 10 pounds (4.5 Kg) and collapses to a diminutive 22 inches (55 cm) while extending to a maximum height of 35 inches (90 cm).
The model T-110 weighs only 15.50 pounds (6.9 Kg) and collapses to just 30 inches (75cm) while extending to a maximum height of 43 inches (110cm), while model T-130 weighs only 17 pounds (7.6 Kg) and collapses to just 39 inches (99cm) while extending to a maximum height of 51 inches (130cm).
The built-in spreader system allows the tripod to be quickly and easily opened with no loose parts while the double leg locks and included bubble level make it easy to level the tripod and securely lock it in place. The base of the legs can be fitted with ground spikes for soft ground or rubber tips for hard surfaces. In addition, the tripods are equipped with a convenient handle for easy transport.
EASY TO TRANSPORT
T-Pod is really easy to transport thanks to a simple and comfortable handle. The T-90, T-110 and T-130 tripods continue Avalon's tradition of cutting edge design and top performance in portable observing and astro-imaging systems.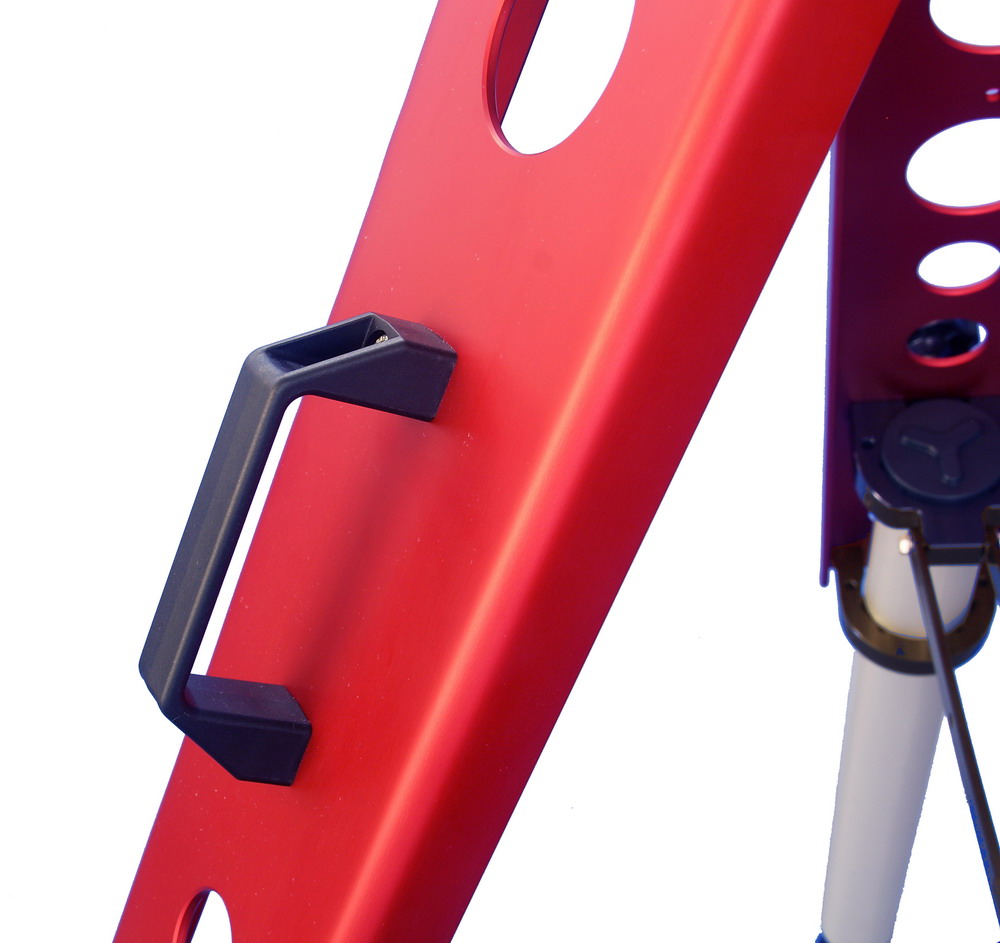 While conceived for the Avalon M-Uno, Linear and the M-Zero mounts, the M-130 model is also compatible with the mounts including the SkyWatcher/Orion EQ6/Atlas and AZEQ6/Atlas Pro AZEQ-G, Celestron CGEM, Losmandy G11, Takahashi EM200, Vixen SXV/SXD/SXP/SXD2 and other mounts while the M-90 will be compatible with mounts including the SkyWatcher/Orion EQ-5/HEQ5/Sirius, Celestron CG-5/AVX, Takahashi EM10, Vixen GP/GPD2 and others. Compatibility will be either native or through the use of an available adapter.
Highest quality anodized aluminum and stainless steel materials
Excellent stability with minimal weight
Small folded dimensions for easy transport
Durability for a long life
Easy transport with built-in handles and dedicated soft carrying bags
Easy setup and takedown

---

T-Pod 90 Technical Data
Dimension
Height min/max: 55/90cm - 22/35 inches
Weight
4,5 Kg/10 lb
Capacity
60 Kg/132 lb
Construcion Material
anodized aluminum, stainless steel
Reviews
There are yet no reviews for this product.