T-POD 130 Red
PRODUCT CODE:
AV-2TPD004

Avalon Instruments T-Pod tripods have been designed to revolutionize the world of portable astronomy with style and functionality.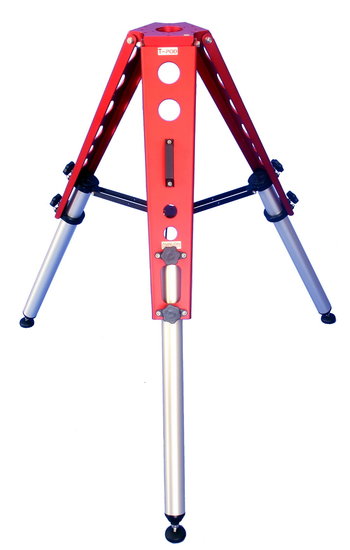 Price (VAT excl.)
684,43 €
Italian VAT (22%) incl.
835,00 €
Packing Content
T-pod 130 Red
Description
Made entirely from anodized aluminum with stainless steel hardware, the low weight and high stability of this tripod make him the ideal companion for travelling observers and Astro-photographers. Although T-pod 130 weighs only 7,6 Kg (17 pounds), collapses to a diminutive 99 cm (39 inches) his load capacity is approximately 60 kg (132 pounds).
EASY TO OPEN, EASY TO TRANSPORT
T-Pod is really easy to transport thanks to a simple and comfortable handle. The T-90, T-110 and T-130 tripods continue Avalon's tradition of cutting edge design and top performance in portable observing and astro-imaging systems.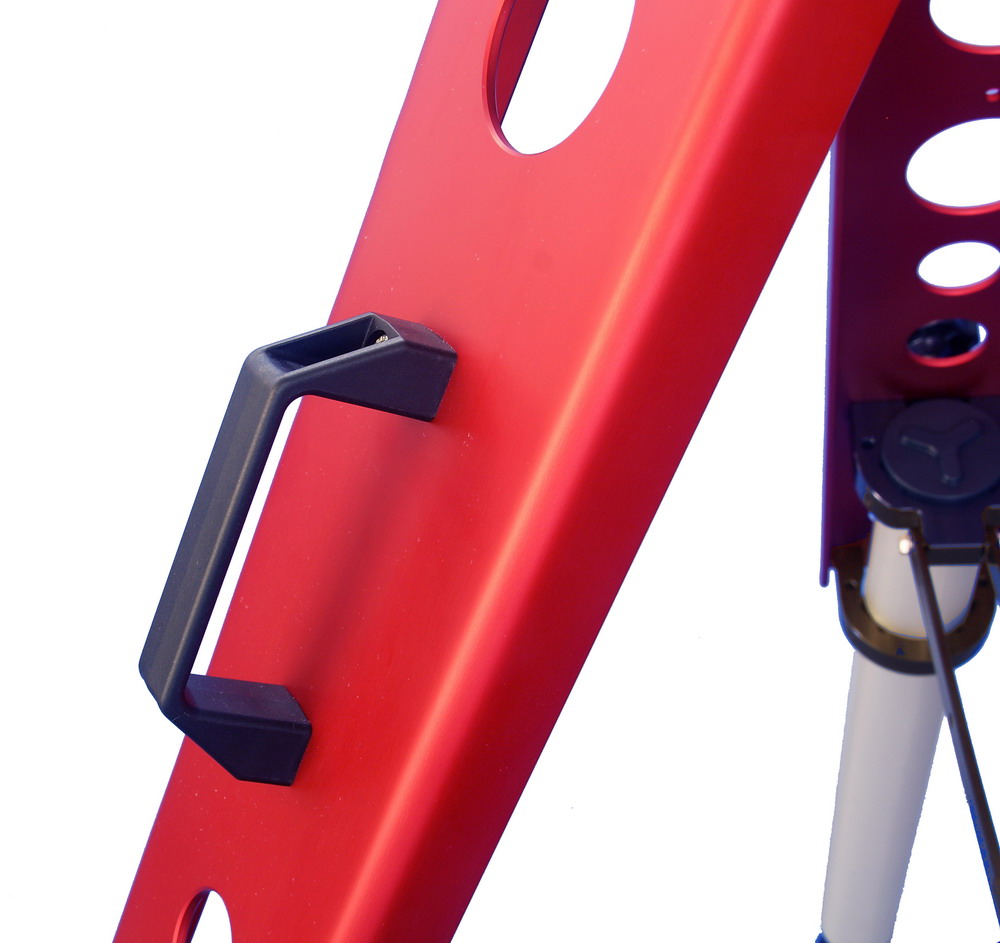 While conceived for the Avalon M-Uno and Linear the T-Pod 130 model is also compatible with SkyWatcher/Orion EQ6/Atlas and AZEQ6/Atlas Pro AZEQ-G, Celestron CGEM, Losmandy G11, Takahashi EM200, Vixen SXV/SXD/SXP/SXD2 and other mounts. Compatibility will be either native or through the use of an available adapter.
Features summary:
Highest quality anodized aluminum and stainless steel materials
Excellent stability with minimal weight
Small folded dimensions for easy transport
Durability for a long life
Easy transport with built-in handles and dedicated soft carrying bags
Easy setup and takedown
T-Pod 130 Technical Data
Dimension
Height min/max: 85/130cm 39/51 inches
Weight
7,6 Kg/17 lb
Capacity
100 kg/220 lb
Construcion Material
anodized aluminum, stainless steel